PHOTOGRAPHY BOOKS PUBLISHED

:

THINKING PHOTOGRAPHY
Mercer University Press, 2012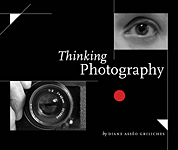 Griliches draws upon her knowledge as an experienced photographer to give readers an opportunity to learn — and enjoy — what can be accomplished with a camera. In an age when everyone uses a camera of some sort, the book offers a thoughtful approach to using it well.
The heart of the book is a collection of 130 photographs made by the author over a period of thirty years, selected and annotated to illuminate the many aspects of the art form. Each image is accompanied by a concise text delving into the issues raised by that photograph. In some cases, these are technical, involving composition, exposure, shutter speed, focal lengths, lighting, depth of field, and contrast. With some the author may reveal "secrets" of the trade in going about her work to achieve a particular effect or to overcome a problem. In other images, the discussions revolve around elusive but important issues such as ethics, responsibility, and the interpersonal relations between photographer and subject.
In her introduction the author discusses the gift of science to this art, her particular love of the black-and-white image, the varied attitudes of great photographers — revealed in a selection of lively quotations — and the fascinating history of photography leading up to today's pixilated revolution.
A fascinating and unusual part of the book involves thirty images made with Alternative Processes with which Griliches has experimented. Several of these processes date from the time of the early inventions of photography — platinum, albumen, salt, cyanotype, and Van Dyke prints. Other alternative photographic images include mordencage, photograms, solarization, infrared, collage, and hand painting. These were chosen to illustrate their different aesthetic effects.
This is a book for anyone of any age, a unique book of discovery and motivation.
TEACHING MUSICIANS:
A PHOTOGRAPHER'S VIEW
Bunker Hill Publishing, 2008

Photographs of musicians working with their students with quotations from teacher and/or student.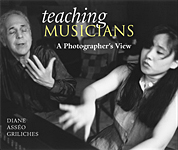 LIBRARY:
THE DRAMA WITHIN
Bunker Hill Publishing, 2008

The life of people inside libraries.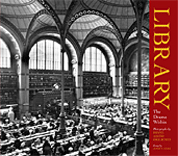 AN APPALACHIAN FARMER'S STORY:
PORTRAIT OF AN EXTRAORDINARY COMMON MAN
Mercer University Press, 2007

All text by Roy Anderson, farmer, with a CD recording of his words included in the book.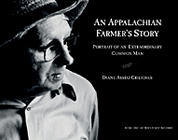 PHOTOGRAPHS in PUBLICATIONS:
Bibliotheksflirt, Jonas Fansa (cover photo)
W.G. Sebald (cover photo), J.J.Long
Roger Eliot Stoddard at Sixty Five, Harvard University
Sir Joshua Reynolds, Richard Wendorf
Coping with Prednisone, Zuckerman, Inglefinger
Libraries and The Academy, Johns Hopkins
Library: An Unquiet History, Matthew Battles
The Library at Night, Alberto Manguel
Houghton Library Chronicle, Harvard University
Pariswalks, Alison and Sonia Landes
Portal, Libraries and the Academy
Library of Congress Publications
Boston Firsts, Lynda Morgenroth
New England Conservatory of Music
Cambridge Rindge and Latin School
Foundation for Baroque Music
Cambridge Public Library
Houghton Rare Book Library, Harvard University
American Library Association
Libraries Unlimited
Chronicle of Higher Education
Reading Today
Jewish Public Library
Harvard Library Notes and Summer School
London Library
Harvard Gazette, Harvard Librarian
Harvard Health Careers Program
Longy School of Music
Boston Public Library Annual Report
American Studies Journal
Conservatory Lab Charter School Calendars